DO MAKE USE of LINKS,
>SEARCH<
&
>Side Bars<
&
The Top Bar >PAGES<
~~~~~~~~~~#########~~~~~~~~~~
.
#Brazil A Land Where Democracy Is Not For The Feint Hearted! …
.
~~~~~~~~~~#########~~~~~~~~~~
Posted by:
Greg Lance – Watkins
Greg_L-W
eMail:
Greg_L-W@BTconnect.com
The BLOG:
https://InfoWebSiteUK.wordpress.com
~~~~~~~~~~#########~~~~~~~~~~
Hi,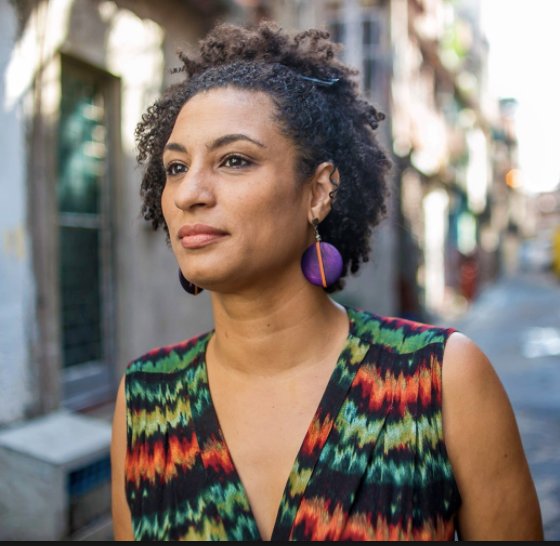 Rio is a beautifull city, which had I discovered it some 20 years earlier would very likely have become my home!
Like the rest of Brazil, indeed much of South America, beautifull, vibrant, colourfull and so very alive – alive with laughter, sport, nightlife, fashion & interest, but like the rest of South America Brazil has a heart of stone, it is a place for survivours where the weak go to the wall!
Although Brazil is in name a democracy these days it is only a democracy for those who bite their tongue as to speak out is dangerous in a country run by gangs and war lords, where the Police, drugs, protection and the military vie with eachother as to which has the strongest and most lucrative gang – a country where gangs control the political agenda, development and planning.
Marielle Franco came from abject poverty in one of the poorest favelas of Rio and rose to City Counciller on a human rights ticket, speaking out for the poor and the dispossesed – she was outspoken and brave in her criticism of police and military brutality and corruption – leaving little to the imagination when one seeks to apportion blame for her murder.
South America being what it is the likelihood of her murder being solved or anyone coming to trial is as miniscule as the problems are vaste!
Protests planned across Brazil after Rio councillor shot dead
Marielle Franco, known for criticism of police tactics, was killed in apparent assassination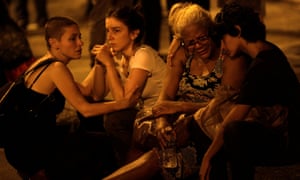 Protests are planned across Brazil after a popular Rio city councillor and her driver were shot dead by two men in what appears to have been a targeted assassination.

Marielle Franco was a groundbreaking politician who had become a voice for disadvantaged people in the teeming favelas that are home to almost one-quarter of Rio de Janeiro's population, where grinding poverty, police brutality and shootouts with drug gangs are routine.

Richard Nunes, Rio's head of public security, said there would be a "full investigation" into the deaths, which came despite the military taking charge of policing the city last month after a surge in violence.

Two police officials told Associated Press that two men in a car fired nine shots into the vehicle carrying Franco and her driver, Anderson Pedro Gomes. A press officer in the back seat was injured, but survived, the officials said. Both officials said it appeared Franco was targeted.

Franco was a black woman who defied the odds of Rio politics to win the fifth-highest vote count among council members when she was elected in 2016. She was an expert on police violence and had recently accused officers of being overly aggressive in searching residents of gang-controlled shantytowns. A member of a leftist party, Franco was also known for her social work in slums. She was in her first term in office.

Human Rights Watch and Amnesty International condemned the killings, while friends, colleagues and politicians paid tribute to her.

Daiene Mendes, 28, a journalism student and an activist from the Complexo do Alemão favela, said: "More than a friend, Marielle was a symbol of our biggest conquests. A woman like us, black, from the favela, who had a lot of strength to face the institutional challenges of the politics that always kept us distant."

Marcelo Freixo, a member of the Rio legislative assembly from Franco's Socialism and Liberty party, said he went to the crime scene in the Estácio area as soon as he heard his friend had been killed.

"The scene is clearly of an execution," he said. "The shots were all directed at her. They were all from a professional."

Brazil's former president Dilma Rousseff described Franco as a "tireless social warrior". "Sad days for a country where a human rights defender is brutally murdered," she said in statement.

Redes da Maré, a non-profit group based in the favela where Franco grew up, described the killing as "an irreparable loss".

Ricardo Ismael, Franco's teacher and course tutor for a social sciences degree she took at Rio's Pontifical Catholic University, said Brazil had lost a capable politician at a time when it needed political renovation.

"She had a very promising future," he said. "She was already standing out in terms of debate, leadership capacity and intellect."

In February, the state of Rio was placed under a "federal intervention" that put Gen Walter Braga Netto in charge of public security and has seen soldiers carrying out operations in gang-run favelas in a controversial attempt to curb rising crime.

On Thursday, the government said Brazil's new public security minister, Raul Jungmann, had spoken to Netto and made Brazil's Federal Police agency available to work on the investigation.

One of Franco's final posts on Twitter called attention to police violence. "Another homicide of a young man that could be credited to the police. Matheus Melo was leaving church when he was killed. How many others will have to die for this war to end?" she wrote.
To view the original article CLICK HERE
Brazilian rights activist Marielle Franco assassinated in drive-by shooting
Rio city councillor Marielle Franco was killed in a targeted shooting on Wednesday night. She was an outspoken critic of police violence and deploying the army into poor neighbourhoods of Rio.
Marielle Franco, councillor and police critic, shot dead in targeted killing in Rio
Marielle Franco, councillor and police critic, shot dead in targeted killing in Rio
Franco, known for her social work in Brazil's slums, had accused police officers of…
theguardian.com
18 replies
457 retweets
306 likes
Vincent Bevins Retweeted Voz das Comunidades
From Rio's Voz da Comunidade, community-based ("favela") news service: Marielle Franco was born and raised in the Complexo de Maré complex and became a mother at 19. At 37, she was elected to city council in the Party for Socialism and Liberation (PSOL).
Vincent Bevins added,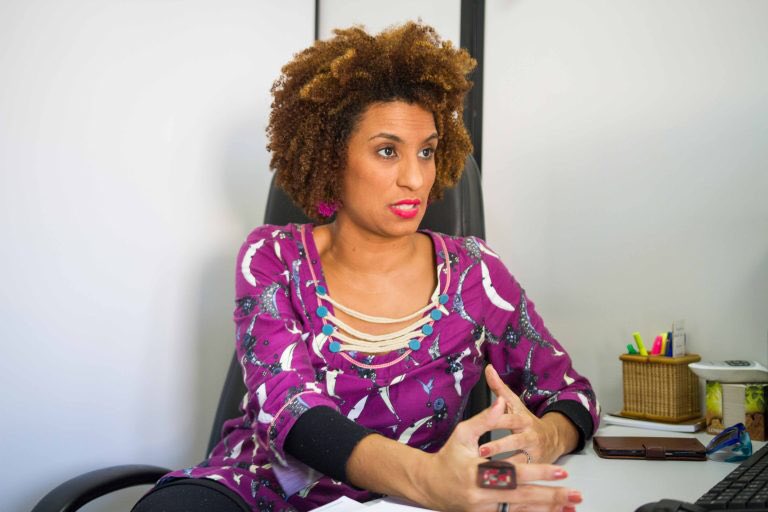 3 replies
89 retweets
149 likes
Marielle was a black, LGBT woman raised in one of Rio's poorest favelas, became a human rights activist, joined the socialist PSOL party, was elected in 2016 with a massive vote to Rio City Council. Among her primary work was police violence & extra-judicial murders. So horrible.
12 replies
417 retweets
778 likes
At first there were some reports this might have been a robbery gone wrong. Doesn't look like that now. Looks like an execution. Rio's mayor just called it a "brutal assassination." A huge blow to Brazil and Rio de Janeiro.
Marcelo Crivella
É com profundo pesar que lamentamos o brutal assassinato da vereadora Marielle…
m.facebook.com
4 replies
86 retweets
162 likes
Marielle Franco, councillor and police critic, shot dead in targeted killing in Rio
Franco, known for her social work in Brazil's slums, had accused police officers of…
theguardian.com
0 replies
52 retweets
67 likes
Vincent Bevins Retweeted Marielle Franco
Marielle Franco tweeted this one day before she was killed: "One more young person killed that might be added to the list of military police victims. Matheus Melo was walking out of church. How many more people need to die before this war ends?"
Vincent Bevins added,
2 replies
110 retweets
143 likes
Glenn Greenwald Retweeted Vincent Bevins
Brazil is the fifth most-populous country in the world, the largest democracy in South America. Rio is one of the world's great cities. Marielle's assassination, in the midst of her work against police corruption & murders, has major ramifications. And she was extraordinary.
Glenn Greenwald added,
15 replies
340 retweets
675 likes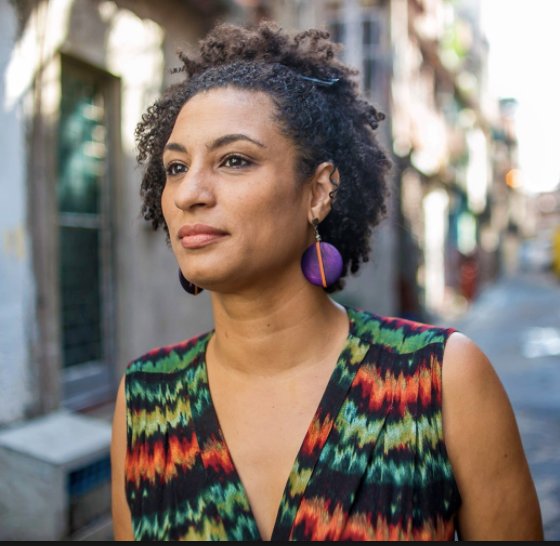 Every now and then you meet someone in politics that makes you believe that the whole thing is worth it, despite all the dirt and decay and corruption that drowns it, that it can actually improve things for people. @mariellefranco was one of those people – for so many. #RIP
16 replies
840 retweets
1,812 likes
Rio's city council is a launchpad for budding politicians in Brazil. It's a gateway for diverse viewpoints, like the leftist activism of Marielle Franco, or the right-wing views of prez candidate Jair Bolsonaro's son. Franco's murder may sadly have a chilling effect on new voices
1 reply
17 retweets
57 likes
She was also a person who so clearly believed Rio was worth saving & could be different – so critically demoralizing to lose her at a moment when the fate of the city is so starkly in question – now more than ever
0 replies
19 retweets
65 likes
Brazil has suffered many plagues over the years but political violence hasn't generally been one of them. This murder still being investigated, but raises worrying questions about rising fascist, anti-democratic current clearly seen in daily life and polls
Marielle Franco, councillor and police critic, shot dead in targeted killing in Rio
Franco, known for her social work in Brazil's slums, had accused police officers of…
theguardian.com
14 replies
102 retweets
114 likes
Renee Bracey Sherman Retweeted inroads
This is horrific and tragic news. Black activists are being targeted around the world. Sending love to Marielle Franco and all who loved her. Keep her dream alive. #BlackLivesMatter
#SayHerName #wemakeinroads
Renee Bracey Sherman added,
0 replies
53 retweets
71 likes
Shaun King Retweeted Glenn Greenwald
I need you all to know this story. @mariellefranco was one of the most important voices in the world fighting against police brutality and corruption. Assassinated last night.
Shaun King added,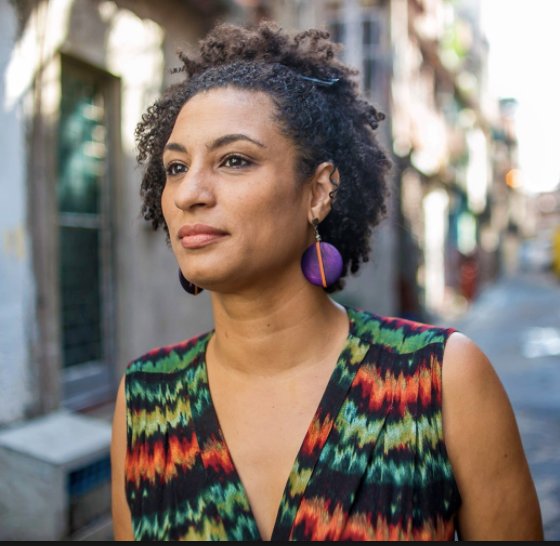 16 replies
489 retweets
658 likes
Shannon Sims Retweeted Laura Carvalho
Demonstrations planned across Brazil today in the wake of Rio city councilwoman Marielle Franco's murder. #MariellePRESENTE
Shannon Sims added,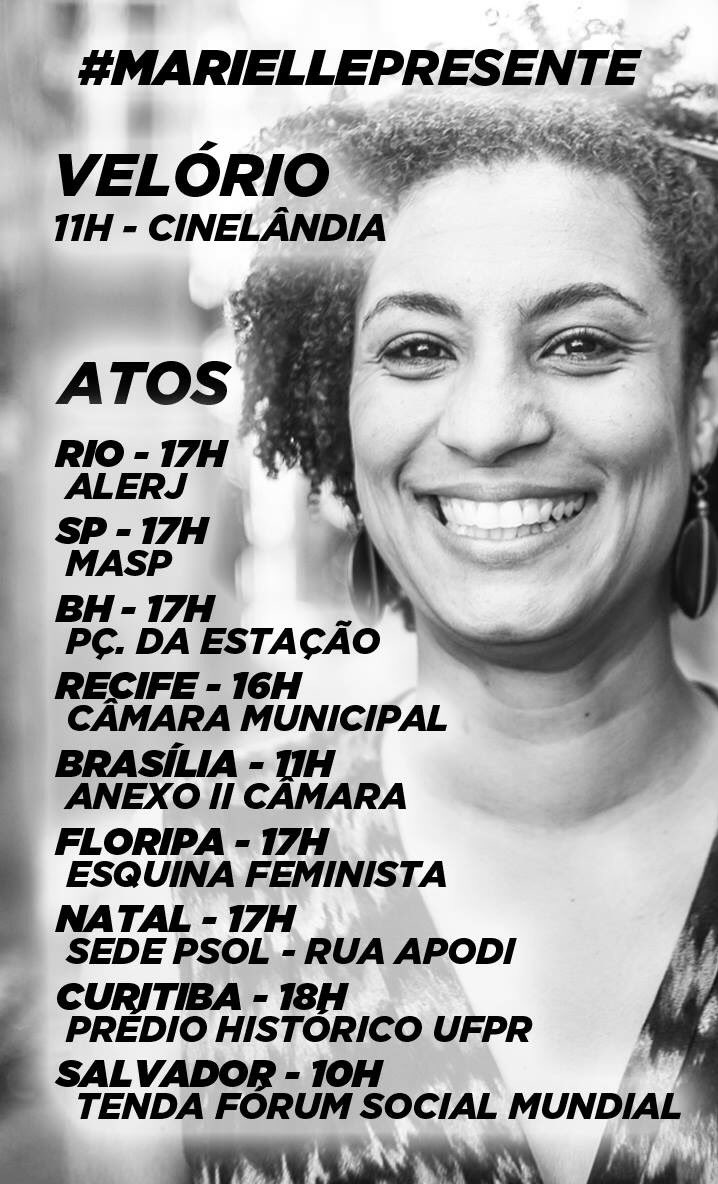 .
~~~~~~~~~~#########~~~~~~~~~~
Posted by: Greg Lance-Watkins
tel: 44 (0)1594 – 528 337
Calls from 'Number Withheld' phones Are Blocked
All unanswered messages are recorded.
Leave your name & a UK land line number & I will return your call.
'e'Mail Address: Greg_L-W@BTconnect.com
Skype: GregL-W
TWITTER: @Greg_LW
DO MAKE USE of LINKS,
>SEARCH<
&
>Side Bars<
&
The Top Bar >PAGES<
I try to make every effort to NOT infringe copyrights in any commercial way & make all corrections of fact brought to my attention by an identifiable individual
Re-TWEET my Twitterings
To Spread The Facts World Wide
eMail:
Greg_L-W@BTconnect.com
The BLOG:
https://InfoWebSiteUK.wordpress.com
~~~~~~~~~~#########~~~~~~~~~~